Karaoke DJ Miami Service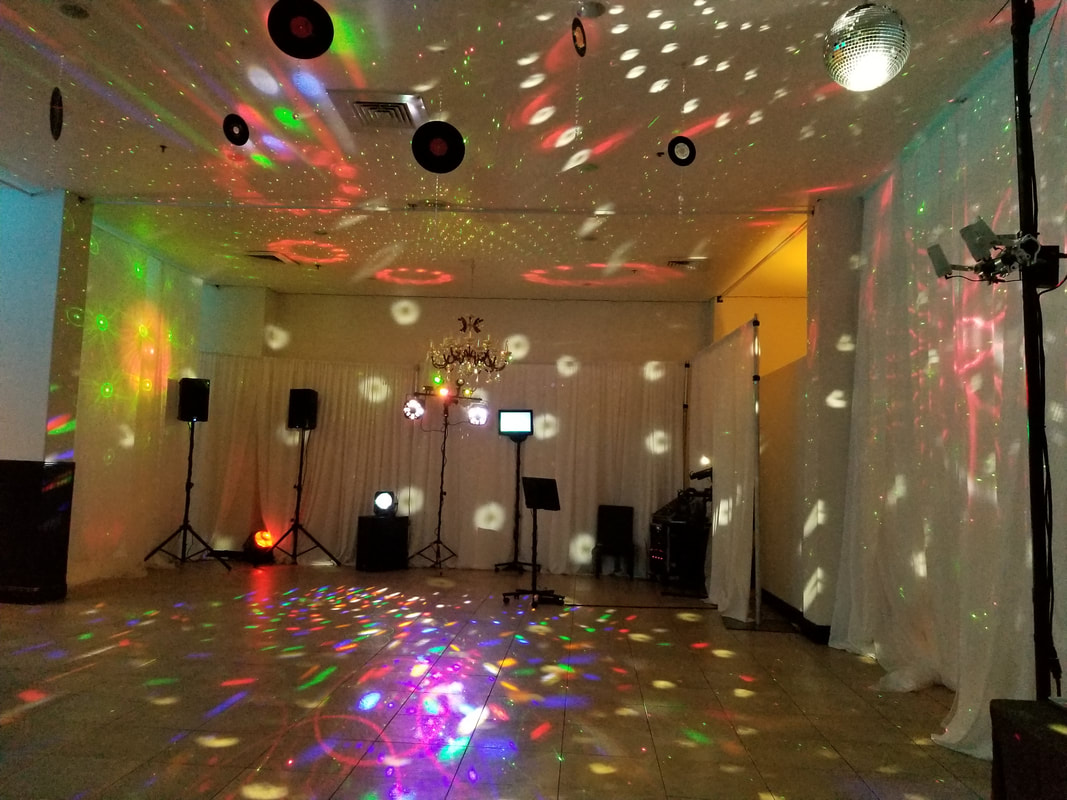 Hi, I'm Armando Saenz your Showman Entertainer,
I am a bilingual DJ, KARAOKE HOST & SINGER IMPERSONATOR

The Best and Unique Fun Package Entertainment in South FL

For Booking or Prices, Questions Call:
​(786) 426-6665
Press the Angieslist link below for the review if you want more information. also I have more reviews in Google Business just write:
Karaoke DJ Miami Service
​or here in Angieslist
​
> Angieslist Review <



"Karaoke DJ Miami Service"
The Best and Unique Fun Package Entertainment In South FL.
Pro Sound system A1 Laser Lights. Armando Saenz' entertainment is not just a show
it's an EXPERIENCE of Bi-Lingual Music, Singing, Beat Box, Vocal Play, DJ,
Singer Impersonator, Character Voices, Showman Karaoke a superb host
and FUN GUARANTEED with each booking! Best time you'll have in South Florida!!
ARMANDO SAENZ has earned the title of KARAOKE KING! Armando uses only the Best Equipment to compliment what can only be described as
The Best Talent!! Professional Sound! PA AMERICAN speaker QSC, and BOSE L1, SHURE, and Vocopro wireless microphones and flat tv monitors!
Serving Miami-Dade, and Broward Counties. Entertaining for
19 years and comes karaoke Services, DJ, Impersonations, Vocal Play and more...
HIGHLY RECOMMENDED!
Biography ~ Born in Iquitos City, Peru, Armando Saenz
exhibited some of his special talents at a young age.
Winner of Awards for

- "Premio La Nacion" Like The Best Singer Impersonator. giving the press of Peru.1993
- "Los Valores del year" Panama City.1996
- "El Buho De Oro" giving the critic's entertainment of Panama. 1997
- Winning "El Chacal de la Trompeta" de Univision TV Miami Florida U.S.A 2000.

I have also won several awards in Panama, Costa Rica, Peru and Miami Florida U.S.A
For more information about prices and more PLEASE call me to attend you with professionalism and affection also I assure you that your event will be a success.
For contracts or more information, we prefer by a call. (786) 426-6665
Karaoke_DJ_Miami_Service
Karaoke DJ Miami Service
[Karaoke DJ Miami Service]
Armando Saenz worked in Panamericana TV Channel 5 "Risas y Salsa" Lima Peru
with Armando Saenz and his karaoke, DJ Show.
You can dance, sing and listen to excellent imitations of
international singers like: Michael Jackson, Stevie
Wonder, Barry White, Rick Astley, Elvis Presley, Lionel
Richie, Andy Gibb, The Bee Gees, Kool & The Gang, Earth
Wind & Fire, Frank Sinatra , Techotronic, Julio Iglesias,
Luis Miguel, Alejandro Fernandez, Roberto Carlos, the
Argentinian Sandro de America, Jose Jose, Soda Estereo,
Enanitos Verdes, Leonardo Favio, Eroz Ramazotti, La
Mosca Tsé - Tse and others do not miss it and run the
voice .. you will not regret ...


Postscript: remember to call the restaurant for the future
events of Armando Saenz and his Karaoke DJ Show.here
------------------------------------------------------------------------------------------------------------------------------------------------------------
www.karaoke-dj-miami-service.comhttps://www.youtube.com/user/singer00742https://www.facebook.com/karaokedjmiami/

https://www.linkedin.com/in/karaoke-dj-miami-61503368

https://twitter.com/karaokedjmiami1/

https://www.instagram.com/karaokedjmiami02/?hl=en

https://karaokedjmiamiservicesblog.blogspot.com/DJ and Music

We can provide a program of music and fun to fit your event from dancing to just a background ambiance. We are open to any request before and during the show.
Our goal is to create the mood for your event that leaves you wanting more.

​We are available for any type of party, gathering, or event. We can provide the entertainment for your Birthday Party, Karaoke Party, Corporate Party, Corporate Event, Bachelorette Party,Wedding Ceremony, Holiday Party, Children's Party, Teens Party, Engagement Party, Wedding, Baby Shower, Retirement Party, Company gathering, Quinceañera, Sweet 16 or any other event
you can think of. Let us do all the work getting keep your guests singing, dancing, or even just tapping their feet.

Event services including karaoke, DJ, Disc Jockey, Singer impersonator, Vocal Play, Showman, Singer, and Singer Impersonator

Equipment provided by DJ's: Pro Disco Lighting and Lasers, BOSE L1 Speakers, QSC, Vocopro Wireless Microphones, and TV Monitors...

Music Genres: Top 40's, Hip-Hop, R&B, Disco, Funk, Soul, Pop, Country, Techno, House, Trance, 50's, 60's, 70's, 80's, 90's, Jazz, Oldies, Classic Rock, Christian Rock, Reggae, Latin Music, Salsa, Merengue, Bachata, Timba, Bolero, Mambo, Reggaeton, Cha Cha Cha, Cumbia, Rock en Espanol, Bossa Nova, Samba, MPB, Vallenato, Punta, Baladas, Tango, Tambores, Conga, etc...
​

What is a karaoke party?
​
A karaoke party is when someone plays music which is typically a well-known popular song minus the lead vocal. Lyrics are usually displayed on a video screen, along with a moving symbol, changing color, or music video images, to guide the singer. In some countries, namely China and Cambodia, a karaoke box is called a KTV.
What is a DJ?

A DJ is someone that plays recorded music on the radio, a club or party.
www.youtube.com/user/singer00742
​
WHAT IS DISCO MUSIC?
​
Disco music is a blend of soul music and funk, set to 4/4 time syncopated rhythm, making it easily danceable. In the mid-1970's, it
became the music to listen to, and the most often played in discotheques or discos. New forms of dance, many of them based on
ballroom dancing styles were adapted for disco music, and for a while, most of the Western world was swept up in the style.
Disco music had a lush orchestral sound, and bands often included several singers, the traditional bass, drums and guitar, and highly
synthesized sounds. Full horn sections and string sections were not unusual in many bands since synthesizers were still in their infancy and there was not much in the way of the sampling synthesizers that would eventually dominate the music of the 1980s. Vocals were an important aspect, with vocal tracks subject to heavy reverberation.
A few artists can be said to have dominated the disco era. The Bee Gees was a very popular group, which featured the singing trio of
Maurice, Robin and Barry Gibb. Not only did they record multiple platinum records, but they wrote numerous songs for other artists.
Their popularity was greatly enhanced by the 1977 film Saturday Night Fever which celebrated the disco movement and ended up
producing the second best-selling movie soundtrack of all time Other disco artists, more known for their disco music than any other
style include Donna Summers and Barry White, and bands like Earth, Wind and Fire and ABBA. Disco music is marked by many musicians
from other genres jumping on the disco bandwagon to produce hits. As disco music grew in popularity, plenty of artists, either from the soul, pop or contemporary music tradition recorded disco music hits.
Rod Stewart's "Do Ya Think I'm Sexy" is a good example of a musician of the rock-n-roll genre who had a huge disco music hit.
Other well-known artists to produce disco music include Carly Simon, Barry Manilow, Paul McCartney, Frank Sinatra, Barbara
Streisand, Michael Jackson, and Eartha Kitt. Disco music remained popular up to the late 1970's when people
began to hold anti-disco rallies. The amount of airplay devoted to disco music, and the destructive nature of the disco lifestyle,
especially on the east and west coast took its toll on many musicians. Hedonistic dance clubs like New York's Studio 54 were
sharply criticized because of the easily accessible and explicit use of drugs and sexual activity. Eventually, disco music gave way to
several different forms of music in the 1980s, including the new wave movement, and numerous lighter rock bands like Journey, XYZ and
The Tubes.
Disco left its indelible mark on the music to follow, especially in the power ballad vocals of rock bands and the highly synthesized music of the new wave movement. Yet there was a return to more
elemental music with fewer musicians. Bands like The Police, U2, and artists like Bruce Springsteen and John Cougar Mellencamp
would become popular for using traditional rock ensembles of bass, guitar, and drums with only light dependence on synthesizers.
A few of the great disco music hits include the following: The Bee Gees—"Jive Talkin," "You Should Be Dancing," and "Staying' Alive."
Donna Summers—"Bad Girls," "Last Dance," and "MacArthur Park."
Amii Stewart—"Knock on Wood"
Gloria Gaynor—"I Will Survive"
Earth Wind and Fire—"September"
KC and the Sunshine Band—"That's the Way (I Like It)," and "(Shake
Shake Shake) Shake Your Booty"
Thelma Houston--- "Don't Leave Me This Way"


WHAT IS HUSTLE?


The hustle refers to several types of dance forms emerging during the disco era. Most are familiar with the song Hustle recorded in
1975 by Van McCoy and the Soul City Symphony. This song greatly increased the line dance form of the hustle, and it was performed in
discotheques throughout the US and Europe. It was based on a line dance popular among young Latin Americans on the US East Coast.
You still may be expected to dance it at disco revival parties. It's not terribly difficult to learn and can usually be mastered in an evening. The other hustle refers to a partner dance, that you're now most likely to see performed by American ballroom dancers, or you can learn it at ballroom dancing lessons in most of the US. You'll also see
this partner dance performed on shows like the Fox Network's So You Think You Can Dance. Doriana Sanchez, who has a background
in Latin ballroom dance, and has choreographed for several popular performing artists like Cher, do most choreographed hustles for
Fox's show.
As a couple dance, the hustle is a smooth blend of mambo and swing, danced in what is called a slot. This means, instead of covering a lot of territory like the quickstep, you tend to move in only a small
amount of the dance floor unless the dance has been deliberately choreographed with tricks that create greater movement. The "slot"
type of dancing was very well suited to crowded discotheque floors The simplest moves of the dance are similar to mambo in terms of
counting. The foot moves first on the beat between beats one and two, or on beat two. The basic movements are thus danced on beats
2,3 and 4 of a 4/4 measure, rather than being danced on 1,2,3,4. This can be a little confusing to beginning dancers and may take a bit of time to master. The partner dance incorporates turns, flips, lifts, side outs, where
the male partner brings his partner to the side of him, usually through a turn. There are complicated arm movements, where the
couple's arms are entwined or over their heads. Though disco is likely to be considered as less serious dancing, the complication of the advanced forms of hustle proves otherwise It can be a beautiful partner dance, with dazzling tricks and
complicated foot and handwork. The mambo inspires the movement of the feet, and the hips, which are well engaged during the dance.
The tricks primarily rely on swing dance moves. If you're familiar with swing, the hustle is an easy transition.
You may not get all the tricks and spins of the hustle if you're a beginning dancer, but you'll probably get the basic steps down after a few lessons. For inspiration, take a look at the film Saturday Night Fever. You'll see both partner and line dance versions in the film, but it does have a well-deserved R rating. Parents might want to merely show the dance scenes to younger children and teens.


WHAT IS SOUL MUSIC?


Soul music is a popular style of music created by African American musicians that first gained a following during the 1950s. At that time,
musicians like Ray Charles and James Brown blended familiar gospel singing with rhythm and blues to produce the first soul music sounds. Some found this early music almost sacrilegious, as depicted in the biopic film Ray. To take gospel, one of the great African American contributions to Christianity, and use the singing
style to talk about love, women, and good times, seemed to some a trifle risky.
Yet these early soul music stylings proved immensely popular. The familiar music of gospel that spoke to the soul was blended with early rock and roll and rhythm and blues. A number of record companies quickly jumped on the bandwagon of producing the increasingly popular soul music, and some companies were founded on their production of this musical form. While mainstream labels like Atlantic Records quickly signed soul music artist Solomon Burke,
new companies like Stax Records and Goldwax Records helped the popularity of soul along by recording artists like Otis Redding, Aretha Franklin, and James Carr.
By the 1970s, soul music had changed forms to incorporate more message-based music and also some of the stylings of psychedelic rock. One of the standout albums of this time period is Marvin Gaye's
What's Going On, which thematically deals with continued strife between races in America and the onset of the Vietnam war? Soul music also jumped to funk and disco styles. While singing styles remained similar, the more syncopated danceable beats of disco and funk left an indelible mark on the soul. The Commodores and Earth, Wind
and Fire were two extremely popular bands of the disco movement, bringing soul music to the forefront of public attention and creating many mainstream hits. White singers also began to capitalize on the popular soul style, and
their music, often called blue-eyed soul," was appreciated. Of these bands, perhaps the best known is Hall & Oates, who became later better known for their 1980s New Wave hits like "Private Eyes."
Many 1970-1980s bands were influenced by soul music and included full horn sections in their band ensembles. A band like Chicago could not exist without soul music influence.
Soul music continues to exist in numerous forms, and old soul songs may be incorporated into hip-hop music or rap. Vocal tracks by hip-hop artists like Mary J. Blige continue to combine gospel singing
roots with contemporary music. Since soul music continues to be a dominant singing form, it may be broken down into several soul music genres.
Detroit Soul, Deep Soul, and Memphis Soul all emerged in the 1960s. Artists in these early forms include Marvin Gaye, Stevie Wonder, Diana Ross, Smokey Robinson, Otis Redding and Rufus Thomas.
Philadelphia Soul is also an early form, usually incorporating large orchestra parts and performed by singers like Patti LaBelle Psychedelic Soul leaned heavily on late 1960s psychedelic rock and
funk with soulful vocals and was performed by bands like Sly & The Family Stone, and The Fifth Dimension. New soul music of the 1990s and onward is often called neo-soul. While gospel singing roots are
strongly in evidence, this music tends to have modern rhythmic expressions, such as those found in hip-hop. Neo-soul artists include India Arie, Alicia Keyes, Babyface, and Joss Stone.



WHAT IS FREESTYLE?


Freestyle dancing can apply to numerous dance types and can be defined as any style of dance where the moves are not thought out ahead and where no choreography of the moves occurs before the dance begins. It is literally thinking on your feet in this sense, and freestyle dancing can exist in almost all dance forms. As freestyle
implies, the dancer is free to make it up as he or she goes, though if you are dancing the waltz, you generally don't freestyle into a different dance form like the tango.
Even though freestyle dancing implies freedom, most dancers are still going to keep themselves within a particular style of dancing. A hip-hop dancer who freestyles uses recognizable hip-hop moves, and
perhaps a few he or she has made up. This can make issues confusing since many people always refer to both hip-hop and funk dancing as freestyle dancing.
This is actually inaccurate. Many hip-hop dances are elaborately choreographed, especially when they are performed in groups, and as is often the case, performed at concerts with recording artists
like Britney Spears. Moves have to be choreographed since a uniform feel to the dance allows the performer to also dance at moments in concert with her backup dancers.
Hip-hop or any other dancing becomes freestyle dancing in less formal settings. A high school dance is a good example. Students may take turns showcasing their hip-hop moves, or dance together in the style of hip-hop, without predetermining the moves. Street dancers may also either choreograph moves or go with the flow in
freestyle dancing. Usually, dancers may plan to include some moves, and then fill the dance with other appropriate and impressive moves.
This way, their work represents part freestyle dancing and part choreography.
In ballroom dancing of all types, learning basic moves means you can do freestyle dancing to any music, as long as you could either lead or follow a partner. Good communication between partners performing
freestyle dancing is vital. In other cases, the wrong move or idea can mess up a dance quite easily.
In the 1970s, partner dancing became more freeform, and this may also be referred to as freestyle dancing. Simply moving to the music and "grooving," replaced most partner dances. This had some
advantages. Women didn't necessarily need a partner to dance and could dance together, though many still danced with a man.
Freestyle dancing that evolved from the disco era has undergone many changes. Ability to perform it depends upon a person's sense of rhythm, and knowledge of current dance moves. There are, for example, many tapes, which teach freestyle dancing in the form of modern hip-hop moves, and as music and dance styles change, freestyle, the non-partner dancing continues to evolve.
WHAT IS HIP-HOP?
​
Hip-hop is a cultural movement, best known for its impact on music in the form of the musical genre of the same name. It has its origins in the Bronx, in New York City, during the 1970s, mostly among African Americans, with some influence from the Latin American population of the area as well. The culture of hip-hop has gone from
being a relatively underground style to being a major style throughout the world, and it has been commercialized and
popularized, especially in the United States. The four traditional pillars of hip-hop are DJing, rapping, breakdancing, and graffiti art.
Five additional pillars are sometimes added: hip-hop fashion, beatboxing, hip-hop slang, street knowledge, and street
entrepreneurship.
Hip-hop music incorporates a number of iconic elements, most notably DJing and rapping, along with things like beatboxing, sampling, and juggling beats on turntables. In early hip-hop music,
DJs would loop portions of songs, highlighting the interest percussive patterns found in them, to create their own new,
emergent beats. These beats were eventually coupled with a rhyming, chanting style of singing, referred to as rapping.
Beatboxing was a hip-hop movement that broke from the machine-oriented DJs, replicating their sounds and breaks with the human vocal apparatus. Early drum machines were referred to as beatboxes, and early beatboxing simply replicated these drum sounds. Later, beatboxing became a much more complex art form,
with the human vocal system mimicking even the most complex of instruments, and often even layering beats over one another by using a form of overtone singing. Some later beatboxers, notably Rahzel of
the Roots, even sing while beatboxing. Along with the musical scene of hip-hop, the culture also originated
its own form of dancing, called breakdancing. It began in the South Bronx, along with the music of hip-hop, and is sometimes called Bboying. Breakdancing involves a frenetic, but incredibly controlled,
style of dancing that highlights the strength and dynamic movement of the body, matching the precise beats laid out by DJs or beatboxers.
Often breakdancing is done in a battle format, with various competitors facing off by showing their skills and trying to one-up each other Graffiti art became an important cornerstone of the hip-hop scene, as well, helping to incorporate elements of the culture in a visually-stimulating way. Although graffiti had existed since time
immemorial and was widely spread in the United States among activists and gangs during the 1960s, hip-hop culture took hold of it and redefined it to create a visually distinctive style, most notably
the bubble letters and wild style of writing now associated with the form. Graffiti art is in many ways viewed as the visual manifestation of hip-hop, in the same way, breakdancing can be viewed as its
physical manifestation. In the past decade, hip-hop has become ever more commercialized, while at the same time battling to keep its free and independent spirit. While mainstream ad campaigns appropriate aspects of
hip-hop, major rappers become multi-millionaires, and aspects of hip-hop slang trickle down into a society unaware of their origins, a constant revitalization occurs at the grassroots level. The exporting
of the hip-hop scene around the world has led to a new global hip-hop, incorporating traditional musical arrangements and native languages into the hip-hop forms. At the same time, hip-hop in the United States continues to innovate at the street level, constantly rejecting and challenging a consumer culture that more and more
accepts it.

WHAT IS ELECTRO MUSIC?

Electro music, also called electro funk, is essentially electronic music that fits into the hip-hop genre. This type of music is characterized by electronic sounds as well as the deadpan delivery of any included vocals. When vocals are included, they are made to sound very mechanical. Often, this effect is produced using a vocoder or another type of instrument capable of creating appealing electronic distortion. Speech synthesis is also used in this type of music, creating robotic-sounding lyrics.
Electro music is typically defined, though there are some exceptions, by the use of drum machines. In this type of music, drums are used to provide a rhythmic base. The rhythmic patterns produced are
frequently similar to breakbeats and incorporate syncopated kick drums. Snares and claps are often used as well, accenting downbeats. This type of music is produced using synthesizers, computers, signal processors, and flutes. It is worth noting that virtually anything capable of producing sound can be used in making electro music, including traditional orchestras.
Many listeners are most familiar with electro music that has a very quick tempo. However, this music doesn't always fit into that category. Electro music can be fast, upbeat, slow, rhythmic, slow or even spacey. Many fit this type of music into one category. However, it is important to note that electro music can cross many different genres.
One of the first records in this genre was Planet Rock by Afrika Bambaataa and the Soulsonic Force. Released in 1982, it is credited not only with being the first electro-funk song, but it is also recognized as one of the most music-changing rap songs. It wasn't a mega-hit in North America and the United Kingdom. However, it is
said to have greatly influenced dance music and hip-hop. Electro music was most popular in the early 1980s. By most
accounts, these were the days of its musical reign. However, it did see a comeback in the late 1990s via Mr. Velcro Fastener, DMX Krew, and Dave Clarke as well as others. A new type of electro
music is growing in popularity in places like Finland and Sweden.
This music has been branded Scandinavian Funk or Skweee. However, the popularity of this type of music hasn't spread to other countries so far.


WHAT IS KARAOKE?


Karaoke is a wildly popular pastime that involves singing the lyrics of a song while accompanied by recorded background music. It allows people to sing and interpret their favorite songs while uninterrupted by the original singer. Karaoke has obtained global popularity, with particular success in the United States and Asia.
Although original sing-along technology was born in California, the first sing-along machines were created and popularized in Japan during the 1970s. The original machines charged a small fee to play a
recorded version of a song that could be sung into an attached microphone by a performer. They quickly became a popular form of entertainment at parties and restaurants throughout Japan, where music and singing had long been a traditional accompaniment to festivities.
The popularity of this form of entertainment quickly spread throughout Asia and America, leading to the creation of karaoke bars and lounges. These places allowed a hopeful singer to perform for a crowd, using high-quality sound systems to make performers into true musical entertainment for the establishment. Those who have
visited a karaoke bar or lounge will note that this is a mixed bag; while some amateur performers may shock you with unsuspected talent, more often the combination of alcohol and boldness will result
in horrifically off-key renditions. If you choose to visit such a bar, go with a sense of humor, and possibly earplugs for extreme situations.
Modern machines use a variety of technology to improve the experience for performers and the audience. Many will include a display screen to project lyrics for the singer and the crowd to follow along. Some include video displays to make the experience more like a music video. In hopes of helping less talented performers, some
modern professional machines include a pitch-modifier, which allows the singer to put the music into an appropriate range.
The next generation of karaoke performance has spread to video gaming consoles. In 1985, the first sing-along video game was released for the Nintendo Famicom system. Nintendo's PlayStation 2 debuted Karaoke Revolution in 2003, judging and awarding points to performers based on matched pitch, rhythm and degree of difficulty.
With games like Rock Star and Guitar Hero, hopeful performers are allowed to not only sing but also play the instruments used in songs.
To many in the 1980s and 1990s, karaoke seemed a fad that would quietly vanish. Yet the original idea capitalized on a common fantasy: being a rock star! Joining in karaoke allows anyone to live out their
muffled dreams of rocking out like Axl Rose, capturing a room with a sultry glance like Fiona Apple, or sending your ex a clear message with a full-out rendition of Aretha Franklin's "Respect." The advent of advanced technology for the public performance arena and the wildly successful video game takes on the concept, it seems clear
the fad will continue to treat or horrify music-loving patrons for a long time to come.



HOW DO I BECOME A SINGER?


There is no single career path to follow if you want to become a singer. Some naturally gifted performers such as Stevie Wonder or Charlotte Church have become professional singers before they even reached adolescence. Others have enrolled in college music courses and earned their degrees in musical theater or vocal performance.
There are also those who become professional singers by joining a local pick-up band and learning how to improve their repertoire and vocal ability on the job One common way to become a singer is to start early with musical training. This could mean participating in a school or church choir at a young age, then supplementing your musical education with private voice lessons or music theory classes. Many well-known professional singers credit their success to their first music teachers or others who gave them the opportunity to express themselves at a young age. Singing in a choir can also boost a singer's confidence level and allow him or her the opportunity to perform solos in front of large audiences.Some would-be singers assume that success in the music industry depends more on image and professional connections rather than actual talent, but that is a false assumption in most cases. A trained vocalist learns how to produce notes at a specific pitch and also how to interpret a song. This is something that must be taught or developed over time, since a professional singer may be asked to perform unfamiliar music from sheet music or a recorded demo. In order to become a singer, it is also important to learn the proper techniques for protecting your voice. A singer could have a very short career if he or she severely damages a vocal cord or develops nodules known as vocal polyps. Even rock singers who sound as if they were shouting their vocals at top volumes, such as Axl Rose or
Robert Plant, have learned how to deliver powerful vocals without damaging their voices. If you want to become a singer in a touring band, it is important to receive training on how to project your voice safely.
Many singers get their first professional jobs or gigs through personal auditions. Entertainment-oriented trade papers and local music stores may allow professional bands and producers to advertise such auditions, so a singer-in-training should become familiar with these outlets. A band may ask auditioning singers to perform a familiar song with karaoke back-up or acapella. A band or music producer could be looking for a number of qualities, from familiarity with the music genre to a certain image which meshes well with the current band members While an untrained singer may have the innate talent to perform professionally, the best way to find yourself on the stage at Carnegie Hall is to study music in a conservatory for several years and then attend auditions for local opera companies or semi-professional
choirs until you have built up a suitable repertoire for consideration by a world-class professional choir or opera company or Broadway theatrical production. Becoming a professional singer can means years of rehearsal and personal sacrifice, but it can also lead to a long and lucrative career as a musical entertainer.

local.yahoo.com/info-196602220?guccounter=1
www.google.com/maps/place/Karaoke+DJ+Miami+Service/@26.0570189,-80.3985887,17z/data=!3m1!4b1!4m5!3m4!1s0x0:0x69bb3df8ccca64bd!8m2!3d26.0570189!4d-80.3964
www.facebook.com/karaokedjmiami/
https://www.mapquest.com/places/-373931400
www.superpages.com/bp/southwest-ranches-fl/karaoke-dj-miami-services-L2710976586.htm?SRC=nx87tb39&lbp=1&PGID=dfwlnpplanbt18.8081.1538624615484.230849127825&bidType=FLCLIK&TR=77&bpp=0
http://www.citysearch.com/profile/629556425/southwest_ranches_fl/karaoke_dj_miami_services.html
https://www.elocal.com/profile/19410355#!/tab=about
www.topix.com/yp/southwest-ranches-fl/YXTPL_CUA3RU9JTAC26PIS6-karaoke-dj-miami-service
citysquares.com/b/karaoke-dj-miami-service-22721530
http://www.localpages.com/fl/southwest-ranches/lpd-42425534
www.tupalo.co/southwest-ranches-florida/karaoke-dj-miami-service
https://karaoke-dj-miami-service.business.site/
http://www.yellowpagecity.com/US/FL/Fort+Lauderdale/Karaoke/Karaoke+DJ+Miami+Service/700460428/
www.americantowns.com/yp/karaoke-dj-miami-service-miramar-fl-yx8612363.html
https://www.yasabe.com/en/southwest-ranches-fl/d-1000000645393-karaoke-dj-miami-service.html
https://www.golocal247.com/biz/karaoke-dj-miami-service/southwest-ranches-fl/YEXT1569220
www.getfave.com/26696297-karaoke-dj-miami-service
​
​
www.insiderpages.com/b/15295753486/karaoke-dj-miami-services-southwest-ranches
TAGS:
​Karaoke DJs for Hire | DJ for Hire | Disc Jockey | Karaoke Near Me | Karaoke Machine Rental | DJ Hire Near Me | Karaoke Party | DJ for Parties | Hire A

DJ | Contratar DJ Karaoke | Karaoke Miami | Hire Karaoke Service | Karaoke Rental Company | Hire a DJ Near Me | Karaoke DJ Services | Contratar

Karaoke para Fiestas | Karaoke DJ Service | Karaoke Rental Near Me | Contratar Karaoke para Bodas | Karaoke Machine Rental Near Me | Karaoke |

DJ Karaoke | Cheap DJ Near Me | Hire a Karaoke DJ Near Me | Karaoke DJ | DJ in Miami | Miami DJ's | Miami DJ's | Karaoke DJ Hire | Hire Karaoke

Machine | Hire Karaoke Equipment | Hire Karaoke Miami | Hire Karaoke Singers | Private Karaoke Hire | Office Party Karaoke Hire | DJ and Karaoke |

Birthday Party for Adults | Venta de Karaoke | DJ Services Near Me | Karaoke DJ Near Me | Karaoke Services | Local DJ's Near Me | Karaoke

Companies | Local DJ's Prices | Karaoke Systems | Hire Karaoke DJ | DJ Services | Karaoke System | DJ Karaoke | Karaoke Services Near Me | Kids

Party Entertainment Miami | Karaoke DJ 2019 Karaoke DJ for Hire | DJ's Miami | Karaoke DJ 2020 | Local DJ Prices for Parties | Karaoke Rental Miami

| Karaoke DJ Miami | Karaoke and DJ Near Me | Hire DJ for Birthday | Karaoke DJ Services Miami | Karaoke Hard Drive Buy | Karaoke Karaoke DJ

Party | Para Contratar Karaoke | DJ Services Coral Gables | Birthday | Karaoke DJ 2019 | Contratar un Karaoke Party Karaoke | Karaoke para

Eventos | Cumpleanos para Adultos | DJ para Fiestas en Casa | Hire Karaoke | Pelullio | Sex | Contextual | Sexo | 7864266665 | Armando Saenz

Karaoke | Alquiler de Karaoke para Fiestas | Servicio de DJ para Fiestas | DJ for Party | Karaoke DJ Needed | Contratar DJ Para Fiestas | Karaoke DJ

Miami | DJ's para Fiestas | DJ Fiestas | Karaoke and DJ Hire | DJ para Fiestas a Domicilio | DJ Needed | Karaoke DJ Songs | DJ Wanted | Hire a

Karaoke DJ | Buscar DJ para Fiestas | DJ para Fiestas Precio | Karaoke para Cantar en Casa | Servicio de Karaoke para Fiestas | Empresa de

Karaoke | Karaoke Machine Bluetooth | Busco DJ para Fiesta | Karaoke Machine Professional | Hire Karaoke for Party | Hire Karaoke Party | I Want Hire Karaoke | Karaoke Machine | Armando Saenz Imitador Peruano | Karaoke Machine Amazon | Karaoke Machine

Costco | Party DJ Hire Karaoke | DJ para Fiestas en Casa | Karaoke para Contratar | Contratar Karaoke para Eventos | Karaoke Machine Best Buy |

DJ Karaoke Services | Karaoke Machine Walmart | Best Karaoke Machine | Karaoke Songs | DJ Para Fiestas Precio | Karaoke System for Home |

Karaoke Service | Karaoke Service Near Me | Karaoke DJ Miami | Contratar a un DJ para un Cumpleaños | Karaoke DJ Service Weston | Corporate

Party Karaoke Hire | Karaoke DJ Service Miramar | Karaoke DJ Service Davie | Karaoke DJ Service Pembroke Pines | Karaoke DJ Service Plantation |

Karaoke Tracks | Alquiler de Karaoke y Luces | Karaoke Machine Hire | Party DJ Hire Karaoke | Mobile Karaoke Hire | Birthday Parties for Adults |

Mobile Karaoke Hire | Karaoke DJ Service Miami | Party Time Karaoke DJ Service | Kids Karaoke Hire | Karaoke DJ Equipment | Karaoke DJ Service

Miami Beach | Karaoker | Karaoke for Hire |Karaoke DJ Service Southwest Ranches | Karaoke DJ Service Weston | Disco Hire Karaoke | Karaoke DJ Service Miramar | Hire Karoke | Karaoke DJ Service Miami Beach | Karaoke DJ Service Hallandale | Karaoke DJ

Service Aventura | Karaoke DJ Service Davie | Karaoke DJ Service Plantation | Karaoke DJ Service Miami | Karaoke DJ Service | Karaoke DJ

Equipment | Karaoke DJ Service Coco Plum | Karaoke DJ Service Miami Springs | Karaoke DJ Service South Miami | Karaoke DJ Service Miami

Springs | Looking for DJ | Karaoke DJ Coral Springs | Karaoke DJ Service Tamarac | Karaoke DJ Service Sunrise | Karaoke DJ Service Surfside |

Karaoke DJ Service Fort Lauderdale | Karaoke DJ Service Las Olas | Jukebox karaoke Hire | Karaoke DJ Service Doral | Karaoke DJ Bal Harbour |

Beach | Karaoke DJ Southwest Ranches | Karaoke DJ Key Biscayne | Karaoke DJ Coral Gables | Karaoke Pistas para Cantar | Karaoke DJ Pinecrest |

Karaoke DJ Key Biscayne | Pistas de Canciones Karaoke | Karaoke DJ Hialeah | Karaoke DJ Service Hollywood | Karaoke DJ Service Deerfield

Beach | Karaoke DJ Service Boca Raton | Karaoke DJ Service Wilton Manors | Karaoke DJ Service Kendall | Karaoke DJ Service Westchester |

Karaoke DJ Service Sweetwater | Karaoke Pistas | Karaoke DJ Service Cooper City | Karaoke Miami Hire | Karaoke Party Miami | Contratar Servicio

de Karaoke en Espanol | Para Contratar Karaoke | Contratar Karaoke para Eventos | Alquiler de Karaoke a Domicilio | Contratar DJ para Fiesta |

Disco Karaoke Hire | Contratar DJ para Fiesta Barato | Contratar un DJ en Weston | Contratar un DJ en Davie | Contratar un DJ en Pembroke Pines |

Contratar un DJ en Coral Gables | Hire a DJ Near Me | Hire DJ for Party | Hire DJs for Parties | Karaoke at Home | Karaoke Around Me for Hire | Hire

Karaoke in Broward County | A Karaoke Website | Hire Karaoke Service in Coral Gables | Alquiler de Karaoke a Domicilio | Hire Karaoke Service in

Coral Springs | Hire Karaoke Service in Miami Beach | Hire Karaoke Service in Wilton manors | Hire Karaoke Service in Doral | Hire Karaoke Service

in Deerfield Beach | Hire Karaoke Service in Delray beach | Hire Karaoke Service in Hallandale | Hire Karaoke Service in Hialeah | Hire Karaoke

Service in Fort Lauderdale | Busco Animador de Karaoke en Broward County | Karaoke Company Miami | Karaoke Miami Rental | Hire Karaoke Miami

Services | Contratar Karaoke para Fiestas | Contratar DJ Karaoke | Alquiler de Karaoke a Domicilio Precios | A Karaoke DJ Rental | DJ Playlists for

Parties | Contratar un DJ en SouthWest Ranches | Contratar un DJ para Adultos | Cuánto Cuesta Contratar un DJ | Contratar un DJ en Miramar |

Karaoke para Empresas | Contratar un Karaoke Animador en Miami | Karaoke DJ Service Homestead | Contratar Karaoke para Cumpleanos |

Contratar DJ para Cumpleanos | Contratar DJ para Swingers | Hire DJ for Swingers Hire DJ for Birthday | Hire DJ for Party | Karaoke Equipment

Rental | Discount Karaoke Systems | Cost Hire Karaoke Machine | Discount Karaoke | Karaoke Hire Cost | Karaoke Hire | Local Karaoke DJs | Renting

Karaoke Machine | Renting Karaoke Equipment | Karaoke youtube | Karaoke DJ Miami Service | DJ Service in Southwest Ranches | Armando Saenz |

DJ: Hire Birthday | KJ: Hire a Karaoke | Karaoke: Hire a Karaoke | Disc Jockey: hire DJ | Karaoke: hire karaoke | Hire A DJ | DJ | DJ service | Bachelor

and Bachelorette parties | Family Reunions | DJs | DJ's | dj | DJ | Top DJs | Local DJ | Miami DJ | DJs in Miami | Music DJ | Disc Jockeys | DJS | Deejay

| Mobile DJ | Disc Jockey | Hire DJs | DJ Miami FL | DJ | Hire a KJ | Hire a DJ | Hire a Disc Jockey | Karaoke DJ Services | Karaoke DJ | DJs for Hire |

Hire DJs | Hire a Karaoke DJ | Karaoke DJs for Hire | Corporate Events | DJ Latino | DJ Party | Hire DJ Karaoke | Hire Karaoke DJ | KJ | "KJ" | Service |

Services | Hire | Contratar |
Busco | Nesecito | Birthday | Birthday Parties | Graduation Parties | Deejay | Party | Parties | Services | Services For Birthday Parties | Bridal DJ | DJ

School Dances | DJ for Sweet 16 | DJ for Corporate Parties | Decent DJ Rates | DJs | DJ Event | DJ House | DJ Karaoke | DJ Latino | DJ Mobile | DJ

Party | DJ for Prom | DJ Spanish | DJ Sweet 16 | DJ Wedding | DJ for Wedding | Dj for House Party | Hire DJ's Locally | Hire A Party DJ | Best DJs For

Parties | House Party DJ | DJs For Parties | "DJ" | "Karaoke" | Karaoke | House DJs | DJ Entertainment Service | Best Speakers for DJ House Party |

DJ House Party | "Karaoke Service" | DJ Rates For Party? | Local DJs For Parties | Looking for a DJ for House Party | DJ for Birthday Parties | DJ

Entertainment | Birthday Party | DJ for Birthday Party | Birthday Party DJ | Hire A Party DJ | Best DJs For Parties | Kids Birthday Party DJ | DJ for

Private Birthday Parties | Birthday Party for Adults | Birthday Party Entertainment for Adults | DJ for Sweet Sixteen | Karaoke Kids Party | Karaoke

Rental Miami | DJ Needed in Miami | DJ Needed in Weston | DJ Needed in Pembroke Pines | DJ Needed in Miramar | DJ Needed in Davie | DJ Needed in

Copper City | DJ Needed in Sunrise | DJ Needed in Coral Gables | DJ Needed in Pinecrest | DJ Needed in South Miami | DJ Needed in Doral | DJ

Needed in Kendall | DJ Needed in Aventura | DJ Needed in Miami Springs | DJ Needed in Westchester | DJ Needed in Fort Lauderdale | DJ Needed in

Sunrise | DJ Needed in Coral Springs | DJ Needed in Deerfield Beach | DJ Needed in Haulover Park | Karaoke Rental Broward | DJ en Espanol |

Karaoke Birthday Party Miami | Karaoke System Rental | Birthday Party for Kids | Karaoke Rentals | Kids Birthday Karaoke | Karaoke Kids Party

Miami | Miami Karaoke DJs | Karaoke Kids Party Broward | Rent a Karaoke Machine Near Me | Birthday Party for Teens | Birthday Party for Seniors |

Karaoke Kids Party Fort Lauderdale | Birthday Party for Adults | Rent a Karaoke Machine for Party | Kids Karaoke Miami | Karaoke Machine Rental

Prices | Karaoke Machine Rental Prices | Karaoke Machine Rental | Karaoke Kids Party Miami | Cheap Karaoke Machine Rental | Awesome DJ | The

Best DJ | Top DJ | Local Karaoke Services | Local DJ | Local DJ Services | Hire Karaoke | Hire DJs | Wedding DJ Miami | Karaoke DJs | Hire a Karaoke

DJ | Professional DJ Karaoke | Karaoke Wedding Reception | Karaoke Rental Miami Fl |
Hire a DJ Prices | Hire a DJ Cost | How Much to Hire a DJ | Hire a DJ for a House Party | Hire a DJ for a Party | Hire a DJ for a Birthday Party | DJ

Services near me | Hire Karaoke Machine |
Karaoke DJ Equipment | Karaoke DJ for Hire | Karaoke DJ Prices | Karaoke Entertainment & DJ Services | Karaoke DJ | Best Karaoke Service | Find

Karaoke Service | Karaoke Machine For Hire | Find Karaoke Machine For Hire? | Karaoke Restaurants near me | Karaoke near me | Karaoke Party

DJs | DJs for Hire | Karaoke Miami Services | Karaoke Service Miami | Corporate DJ | Karaoke Services Miami | Karaoke Services in Fort Lauderdale |

Karaoke Services Miramar | Karaoke Services | Karaoke Service Corporate Event and Party | Karaoke DJ Services | Karaoke DJ Broward |

Southwest Ranches DJs | Karaoke Rental Services Miami | Corporate & Private Event | Disc Jockey for Corporation | Disc Jockeys for Corporate

Events | Corporate DJ Entertainment | DJ Music for All Occasions | All Occasions DJ Service | Special Occasions DJ | Special Occasions DJ & Lighting

| DJ for a Baby Shower | Baby Shower DJ | Baby Shower DJ Playlist | Hire DJ's Locally | Hire DJ for Swinger Party | HIRE A DJ | Mobile Dj for Hire |

Mobile DJ for Hire | Hire A Party DJ | Mobile Party DJ | Mobile Wedding Disco | Hire a Disco Music DJ | Disco DJ | Karaoke Services in Southwest

Ranches | Karaoke Service in Southwest Ranches | Karaoke Service in Fort Lauderdale | Karaoke Service in Davie | Swingers Party DJ | DJ for Baby

Shower | Karaoke Service in Cooper City | Karaoke Service in Sunrise | Karaoke Service in Hollywood | Karaoke Services in Tamarac | Karaoke

Service in Pompano Beach | Karaoke Services in Coral Springs | Karaoke Service in Coral Gables | Karaoke Services in Doral | Armando Saenz |

Singer Impersonator | Peruvian | Peruano | Baby Shower DJ | Armando Saenz | Contratar DJ y Karaoke | Contratar un DJ Para Mi Cumpleanos | DJ

Para Fiestas | Dj Para Fiestas en Casa | Karaoke Events | Karaoke for Corporation | Corporate Karaoke Event | Karaoke Packages for Corporate

Events | Corporate Karaoke | DJ for Corporate Events | DJ for Corporate Parties | DJ Birthday Parties | Sweet 16 DJs | Hire A Party DJ | Local DJs for

Weddings | DJ Service near me | DJs for Hire Prices | Local DJs for Wedding | DJ for Parties Prices | Karaoke Birthday Party | Karaoke Party for Kids |
Karaoke Services in Aventura | Karaoke Services in Bal Harbour | Karaoke Service in Bay Harbor Islands | Karaoke Service in Biscayne Park |

Karaoke Service in Bonaventure | Karaoke Service in Brickell | Karaoke Service in Miramar | Karaoke Music Service | Karaoke Service in Coconut

Creek | Karaoke Service in Cooper City | Karaoke Service in Coral Gables | Karaoke Service in Coral Springs | Karaoke DJ Wanted | Karaoke

Services in Crossings | Karaoke Service in Miami | Karaoke Rental Party | Karaoke Rental Weston | Karaoke Rental Miami FL | Karaoke for

Corporation | The 5 Best Karaoke Services Near Me | Karaoke Service in Dania | Karaoke Service in Davie | Karaoke Service in Deerfield Beach |

Karaoke Service in Doral | Mobile Karaoke | Mobile Karaoke System | Mobile Karaoke Business | Karaoke Service in Fisher Island | Karaoke Service

in Flagler-Tamiami | Karaoke Service in Florida City | Karaoke Services in Gateway | Karaoke Service in Goulds | Karaoke Service in Hallandale |

Karaoke Service in Hammocks | Karaoke Service | Fish Camp Karaoke DJs | Karaoke Service in Hialeah Gardens | Karaoke Service in Hollywood |

Karaoke Service in Homestead | Karaoke Service in Ives Estates | Karaoke Service in Kendall | Rent a Karaoke Machine near me | Karaoke Service in

Key Biscayne | Karaoke Service in Las Olas | Karaoke Service in Lauderdale Lake | Karaoke Service in Lauderdale-by-the-Sea | Karaoke Service in

Lighthouse Point | Karaoke Service in Little Havana | Karaoke Service in Margate | Karaoke Service in Medley | Karaoke Service in Downtown |

Karaoke Service in Miami Beach | Karaoke Service in Miami Gardens | Karaoke Service in Miami Lakes | Karaoke Service in Miami Shores | Karaoke

Service in Miami Springs | Karaoke Service in Miramar | Karaoke Service in Morningside | Karaoke Service in Naranja | Karaoke Service in Norland |

Karaoke Service in North Lauderdale | Karaoke Service in North Miami | Karaoke Services in North Miami Beach | Karaoke Service in Oakland Park |

Karaoke Service in Olympia Heights | Karaoke Service in Overtown | Karaoke Service in Palmetto Bay | Karaoke Service in Parkland | Karaoke

Service in Pembroke Park | Karaoke Service in Pembroke Pines | Karaoke Service in Perrine | Karaoke Service in Pine Island Ridge | Karaoke

Service in Pinecrest | Karaoke Service in Plantation | Karaoke Service in Pompano Beach | Karaoke Service in Port Everglades | Karaoke Service in

Princeton | Karaoke Service in Quail Heights | Karaoke Service in Redland | Karaoke Service in Richmond Heights | Karaoke Service in Shenandoah |

Karaoke Service in South Beach | Karaoke Service in South Miami | Karaoke Service in South Miami Heights | Karaoke Service in Southwest

Ranches | Karaoke Service in Sunny Isles Beach | Karaoke Services in Weston | Karaoke Service in Sunrise | Karaoke Service in Sunset Island |

Karaoke Service in Surfside | Karaoke Service in Sweetwater | Karaoke Service in Tamarac | Karaoke Service in Uleta | Karaoke Service in Venetian

Islands | Imitador Internacional | imitador de cantantes | Karaoke Host for Hire | Karaoke Service in West Miami | Karaoke Service in Westchester |

Karaoke Service in Weston | Karaoke Service in Wilton Manors | DJ Birthday Parties | Disc Jockeys Parties | Hire A Party DJ | DJ Rental | DJ Rental for

Birthday Parties | DJ Services | Karaoke Dania Beach Near Me | Karaoke Service Lauderdale-By-The-Sea Near Me | Karaoke Hire Miami | Imitador

Peruano Hire a Disc Jockey | Affordable DJs Near You? | Best Miami-Dade County DJs | Hire A Professional DJ | Hire DJ Services | Miami DJs | Miami

DJ | Looking For An Affordable DJ? | Miami DJs | Best DJs in Town | Find Karaoke DJ? | Hire a Karaoke DJ | Karaoke DJs for Hire | The 10 Best

Karaoke Rental Services in Miami | The 5 Best Karaoke Services Near Me | Top Karaoke DJs Near Me | Karaoke DJ's for Hire Near Me | Best Miami-

Dade County DJs | THE BEST 10 Karaoke in Doral | Top 10 Best Karaoke Bars in Doral | Karaoke en Casa Precio | Comprar Karaoke Profesional |

Donde Comprar Karaoke para Casa | Equipo de Karaoke con Pantalla | Mejores Parlantes para Karaoke | Karaokes Baratos | Precios de Karaoke |

Karaoke Portatil | Karaoke en Casa Precio | Equipo Karaoke Sony | Equipo de Karaoke Mercado Libre | Equipo de Karaoke para Bar | Equipo de

Karaoke para Niños | Equipos para Karaoke Profesional | Karaoke DJ Miami Service | DJ Service in Southwest Ranches | Armando Saenz Demo

Show | DJ: Hire Birthday | KJ: Hire a Karaoke | Karaoke: Hire a Karaoke | Disc Jockey: hire DJ | Karaoke: hire karaoke | Hire A DJ | DJ | DJ service |

Bachelor and Bachelorette parties | Family Reunions | DJs | DJ's | dj | DJ | Top DJs | Local DJ | Miami DJ | DJs in Miami | Music DJ | Disc Jockeys |

DJS | Deejay | Mobile DJ | Disc Jockey | Hire DJs | DJ Miami Fl | DJ | Hire a KJ | Hire a DJ | Hire a Disc Jockey | Karaoke DJ Services | Karaoke DJ | DJs

for Hire | Hire DJs | Hire a Karaoke DJ | Karaoke DJs for Hire | Corporate Events |
DJ Latino | DJ Party | Hire DJ Karaoke | Hire Karaoke DJ | KJ | "KJ" | Service | Services | Hire | Contratar |
Busco | Nesecito | Birthday | Birthday Parties | Graduation Parties | Deejay | Party | Parties | Services | Services For Birthday Parties | Bridal DJ | DJ

School Dances | DJ for Sweet 16 | DJ for Corporate Parties | Decent DJ Rates | DJs |
DJ Event | DJ House | DJ Karaoke | DJ Latino | DJ Mobile | DJ Party | DJ for Prom | DJ Spanish | DJ Sweet 16 | DJ Wedding | DJ for Wedding | Dj for

House Party | Hire DJ's Locally | Hire A Party DJ | Best DJs For Parties | Hire DJ Services Near Me | House Party DJ | DJs For Parties | "DJ" |

"Karaoke" | Karaoke | House DJs | DJ Entertainment Service | Best Speakers for DJ House Party | DJ House Party | "Karaoke Service" | DJ Rates For

Party? | Local DJs For Parties | Looking a DJ for House Party | DJ for Birthday Parties | DJ Entertainment | Birthday Party | DJ for Birthday Party |

Birthday Party DJ | Hire A Party DJ | Best DJs For Parties | Kids Birthday Party DJ | DJ for Private Birthday Parties | Birthday Party for Adults |

Birthday Party Entertainment for Adults | DJ for Sweet Sixteen | Karaoke Kids Party | Karaoke Rental Miami | DJ Needed in Miami | DJ Needed in

Weston | DJ Needed in Pembroke Pines | DJ Needed in Miramar | DJ Needed in Davie | DJ Needed in Copper City | DJ Needed in Sunrise | DJ Needed

in Coral Gables | DJ Needed in Pinecrest | DJ Needed in South Miami | DJ Needed in Doral | DJ Needed in Kendall | DJ Needed in Aventura | DJ

Needed in Miami Springs | DJ Needed in Westchester | DJ Needed in Fort Lauderdale | DJ Needed in Sunrise | DJ Needed in Coral Springs | DJ

Needed in Deerfield Beach | DJ Needed in Haulover Park | Karaoke Rental Broward | DJ en Espanol | Karaoke Birthday Party Miami | Karaoke System

Rental | Birthday Party for Kids | Karaoke Rentals | Kids Birthday Karaoke | Karaoke Kids Party Miami | Miami Karaoke DJs | Karaoke Kids Party

Broward | Rent a Karaoke Machine Near Me | Birthday Party for Teens | Birthday Party for Seniors |
Karaoke Kids Party Fort Lauderdale | Birthday Party for Adults | Rent a Karaoke Machine for Party |
Kids Karaoke Miami | Karaoke Machine Rental Prices | Karaoke Machine Rental Prices | Karaoke Machine Rental | Karaoke Kids Party Miami | Cheap

Karaoke Machine Rental | Awesome DJ | The Best DJ | Top DJ | Local Karaoke Services | Local DJ | Local DJ Services | Hire Karaoke | Hire DJs |

Wedding DJ Miami | Karaoke DJs |
Hire a Karaoke DJ | Professional DJ Karaoke | Karaoke Wedding Reception | Karaoke Rental
Miami Fl | Hire a DJ Prices | Hire a DJ Cost | How Much to Hire a DJ | Hire a DJ for a House Party | Hire a DJ for a Party | Hire a DJ for a Birthday Party |

DJ Services near me | Hire Karaoke
Machine | Karaoke DJ Equipment | Karaoke DJ for Hire | Karaoke DJ Prices | Karaoke Entertainment & DJ Services | Karaoke DJ | Best Karaoke

Service | Find Karaoke Service | Karaoke Restaurants near me | Karaoke near me | Karaoke Party DJs | DJs for Hire | Karaoke Miami Services |

Karaoke Service Miami | Corporate DJ | Karaoke Services Miami | Karaoke Services in Fort Lauderdale |
Karaoke Services Miramar | Karaoke Services |
Karaoke Service Corporate Event and Party | Karaoke DJ Services | Karaoke DJ Broward | Southwest Ranches DJs | Karaoke Rental Services Miami

| Corporate & Private Event | Disc Jockey for Corporation | Disc Jockeys for
Corporate Events | Corporate DJ Entertainment | DJ Music for All Occasions | All Occasions DJ Service | Special Occasions DJ | Special Occasions

DJ & Lighting | DJ for a Baby Shower | Baby Shower DJ | Baby Shower DJ Playlist |
Hire DJ's Locally | Hire DJ for Swinger Party | HIRE A DJ | Mobile Dj for Hire | Mobile DJ for Hire | Hire A Party DJ | Mobile Party DJ | Mobile Wedding

Disco | Hire a Disco Music DJ | Disco DJ | Karaoke Services in Southwest Ranches | Karaoke Service in Southwest Ranches | Karaoke Service in Fort

Lauderdale | Karaoke Service in Davie | Party DJ | DJ for Baby Shower | Karaoke Service in Cooper City | Karaoke Service in Sunrise | Karaoke

Service in Hollywood | Karaoke Services in Tamarac | Karaoke Service in Pompano Beach | Karaoke Services in Coral Springs | Pelullio | Karaoke

Service in Coral Gables | Karaoke Services in Doral | Armando Saenz | Singer Impersonator | Peruvian | Peruano | Imitador Peruano | Baby Shower

DJ | Armando Saenz | 786 4266665 | Contratar DJ y Karaoke | Contratar un DJ Para Mi Cumpleanos | Dj Para Fiestas | Dj Para Fiestas en Casa |

Karaoke Events | Karaoke for Corporation | Corporate Karaoke Event | Karaoke Packages for Corporate Events | Corporate Karaoke | DJ for

Corporate Events | DJ for Corporate Parties | DJ Birthday Parties | Sweet 16 DJs | Hire A Party DJ | Local DJs for Weddings | DJ Service near me | DJs

for Hire Prices | Local DJs for Wedding |
DJ for Parties Prices | Karaoke Birthday Party | Karaoke Party for Kids | Kareoki | Kerioki | Kerioke | Karaoker | Karaoke Services in Aventura | Karaoke Services

in Bal Harbour | Karaoke Service in Bay Harbor Islands | Karaoke Service in Biscayne Park | Karaoke Service in Bonaventure | Karaoke Service in

Brickell | Karaoke Service in Miramar | Karaoke Music Service | Karaoke Service in Coconut Creek | Karaoke Service in Cooper City | Karaoke
Service in Coral Gables | Karaoke Service in Coral Springs | Karaoke Services in Crossings | Karaoke Service in Miami |
Karaoke Rental Party | Karaoke Rental Weston | Karaoke Rental Miami FL | Karaoke for Corporation |
Karaoke Service in Dania | Karaoke Service in Davie | Karaoke Service in Deerfield Beach | Karaoke Service in Doral | Mobile Karaoke | Mobile

Karaoke System |
Mobile Karaoke Business | Karaoke Service in Fisher Island | Karaoke Service in Flagler-Tamiami | Karaoke Service in Florida City | Karaoke

Services in Gateway | Karaoke Service in Goulds | Karaoke Service in Hallandale |
Karaoke Service in Hammocks | Karaoke Service | Fish Camp Karaoke DJs | Karaoke Service in Hialeah Gardens | Karaoke Service in Hollywood |

Karaoke Service in Homestead | Karaoke Service in Ives Estates | Karaoke Service in
Kendall | Rent a Karaoke Machine near me | Karaoke Service in Key Biscayne | Karaoke Service in Las Olas | Karaoke Service in Lauderdale Lake |

Karaoke Service in Lauderdale-by-the-Sea | Karaoke Service in Lighthouse Point |
Karaoke Service in Little Havana | Karaoke Service in Margate | Karaoke Service in Medley | Karaoke Service in Downtown | Karaoke Service in

Miami Beach | Karaoke Service in Miami Gardens | Karaoke Service in Miami Lakes | Karaoke Service in Miami Shores | Karaoke Service in Miami

Springs | Karaoke Service in Miramar | Karaoke
Service in Morningside | Karaoke Service in Naranja | Karaoke Service in Norland |
Karaoke Service in North Lauderdale | Karaoke Service in North Miami | Karaoke Services in North Miami Beach | Karaoke Service in Oakland Park |

Karaoke Service in Olympia Heights | Karaoke Service in Overtown | Karaoke Service in Palmetto Bay | Karaoke Service in Parkland | Karaoke

Service in Pembroke Park | Karaoke Service in Pembroke Pines | Karaoke Service in Perrine | Karaoke Service in Pine Island Ridge | Karaoke

Service in Pinecrest | Karaoke Service in Plantation | Karaoke Service in Pompano Beach | Karaoke Service in Port Everglades | Karaoke Service in

Princeton | Karaoke Service in Quail Heights | Karaoke Service in Redland | Karaoke Service in Richmond Heights | Karaoke Service in Shenandoah |

Karaoke Service in South Beach | Karaoke Service in South Miami | Karaoke Service in South Miami Heights | Karaoke Service in Southwest

Ranches | Karaoke Service in Sunny Isles Beach | Karaoke Services in Weston | Karaoke Service in Sunrise | Karaoke Service in Sunset Island |

Karaoke Service in Surfside | Karaoke Service in Sweetwater | Karaoke Service in Tamarac | Karaoke Service in Uleta | Karaoke Service in Venetian

Islands | Imitador Internacional | imitador de cantantes | Karaoke Host | (786) 426-6665 | Karaoke Service in West Miami | Karaoke Service in

Westchester | Karaoke Service in Weston | Karaoke Service in Wilton Manors | DJ Birthday Parties | Disc Jockeys Parties | Local DJs for Weddings |

Hire A Party DJ | DJ Rental | DJ Rental for Birthday Parties | DJ Services | DJ Service | Pro Dj Service | A1 DJ Service | DJ | DJ Service in Miami | DJ

Services in Allapattah-Brownsville | DJ Service in Aventura | DJ Service in Bay Harbour |
DJ Service in Bay Harbour Islands | DJ Service in Biscayne Park | DJ Service in Bonaventure | DJ Service in Brickell | DJ Service in Coconut Greek |

DJ Service in Coconut Grove | DJ Service in Cooper City | Karaoke and DJ
Service | Karaoke DJ Miami | DJ Service | DJ Service in Coral Gables | DJ Service in Coral Springs | DJ Service in Crossings | DJ Service in Cutler

Ridge | DJ Service in Dania | DJ Service in Davie | DJ Service in Deerfield Beach | DJ
Service in Doral | DJ Service in Edison Center | DJ Service in Fisher Island | DJ Service in Flagler - Tamiami | DJ Service in Florida City | DJ Service in

Gateway | DJ Service in Hallandale | DJ Service in Hammocks |
DJ Service in Hialeah | DJ Service in Hialeah Gardens | DJ Service in Hollywood | DJ Service in Ives Estates | DJ Service in Kendall | DJ Service in

Key Biscayne | DJ Service in Las Olas | DJ Service in Lauderdale Lakes | DJ
Service in Lauderdale-by-the-sea | DJ Service in Little Havana | DJ Service in Medley | DJ Service in Miami -
Downtown | Sweet 16 DJs | DJs for Sweet 16 Birthday Parties | Sweet Sixteen DJ | Hire A Party DJ | Best DJs For Parties | Birthday Party DJ | Dj For

Party | DJ Service | Disc Jockey Service | Professional Disc Jockey Service |
Pro DJ Service | Music Source DJ | Music Source DJ | Professional Disc Jockey | DJ Service in
Miami Beach | DJ Service in Miami Gardens | DJ Service in Miami Lakes | DJ Service in Miami | DJ Service in Miami Shores | DJ Service in Miami

Springs | DJ Service in Miramar | DJ Service in Morningside | DJ Service in
Naranja | DJ Service in Northland | DJ Service in North Lauderdale | DJ Service in North Miami | DJ Service in North Miami Beach | DJ Service in

Oakland Park | DJ Service in Olympia Heights | DJ Service in Redland | DJ Service in
Overtown | DJ Service in Palmetto Bay | DJ Service in Parkland | DJ Service in Pembroke Park | DJ Service in Pembroke Pines | DJ Service in Perrine

| DJ Service in Pine Island Ridge | DJ Service in Pinecrest | DJ Service in Plantation | DJ Service in Pompano Beach | DJ Service in Port Everglades |

DJ Service in Princeton | DJ Service in Quail
Heights | DJ Service in Southwest Ranches | DJ Service in Richmond Heights |
DJ Service in Shenandoah | DJ Service in South Beach | DJ Service in South Miami | DJ Service in South Miami Heights | DJ Service in Sunny Island

Beach | DJ Service in Sunrise | DJ Service in Sunset Island | DJ Service in Surfside | DJ Service in Sweetwater | DJ Service in Tamarac | DJ Service in

Uleta | DJ Service in Venetian Islands | DJ Service in Westchester | DJ Service in Weston | DJ Service in Wilton Manors | Kids Karaoke Birthday Party |

Karaoke Birthday Party | Karaoke Birthday Party for Adults | Kids Pool Parties | Karaoke Dj for Hire | How Much Does a Karaoke Dj Cost? | Karaoke Dj

Rates |
Karaoke Fees | Karaoke Services Near Me | Karaoke Dj Prices | Party DJ Hire | Hire a DJ for a Party | Party DJ Hire Prices | Hire DJ for Party | DJ for

Party Hire | Birthday DJ Hire | Rent a DJ for a Birthday Party |
DJ's for Hire for Parties | Rent a DJ for a Party | Rent a DJ for a Party Cheap | DJ's to Rent for Parties |
DJ Rental for Party | Looking for a DJ for a Party | Need a DJ for a Party | DJ Party Rentals | Book a DJ for a Party | How Much to Hire a DJ for a Party |

Birthday Party DJ Hire | DJ Hire for Birthday Parties | DJ for Rent for a Party |
How to Hire a DJ for a Party | Karaoke Services | Karaoke Hire | Karaoke DJ Hire | Karaoke DJ for Hire |
Karaoke for Hire | DJ and Karaoke Hire | Hire Karaoke | Karaoke Machine Hire | Karaoke to Hire |
Hire Karaoke Machine | Karaoke DJ Near Me | Hire a Karaoke Machine | Karaoke Machine for Hire | Karaoke Equipment Hire | Karaoke Party Hire |

Karaoke Disco Hire | Karaoke Hire Cost | Karaoke Machine to Hire | Disco and Karaoke Hire | Disco Karaoke Hire | Karaoke Rental | Karaoke for Rent |

Karaoke Machine Rental | Rent
Karaoke | Karaoke Rental Prices | Karaoke DJ Rental | Rent Karaoke Machine | Rent a Karaoke Machine | Rent a Karaoke | Karaoke Machine for Rent |

Karaoke Equipment Rental | Karaoke Machine Rental Prices | Karaoke Rental
Equipment | Karaoke System Rental | Karaoke on Rent | Karaoke Machine to Rent | Rent Karaoke Equipment | Karaoke Party Rental | DJ Service

Prices | Local DJ's Prices | Prices for DJ's | Local DJ's | Music DJ | Price of DJ | DJ Karaoke | Karaoke Service in Weston | Karaoke DJ | DJ and

Karaoke | Karaoke Jockey | Karaoke DJ Prices | DJ with Karaoke | DJ and Karaoke Services | Local Karaoke DJs | Karaoke DJ Services | How Much

Does a DJ Cost for 4 Hours? | Dj Karaoke Music | DJ Services | DJ Service Packages | Karaoke Miami | Miami Karaoke | Karaoke in Miami | Karaoke

Miami | Karaoke Florida | Best Karaoke DJ in Miami | Karaoke Party | Karaoke for Parties | Karaoke Birthday Party | Karaoke Party at Home | DJ

Jockey | Jockey DJ | Karaoke Party for Kids | Kids Karaoke Party | Karaoke Kids Party |
Childrens Karaoke Party | Karaoke Party Kids | Kids Party Karaoke | Disco and Karaoke Parties | DJ Entertainment | DJ Entertainment Services |

Entertainment DJ | Entertainment DJ Service | Affordable DJ Services | Corporate DJ | Disco DJ | Corporate Event DJ | DJ for Corporate Events |

Corporate Party DJ | DJ Corporate Events | Corporate DJ Hire | DJ Corporation | DJ | Cost of DJ | DJ Hire | Prom DJ Prices | KJ Host Needed | Mobile

Disc Jockey | DJ service | Kj service | Disc jockey | Disc Jockey | Hire DJ | DJ Service | Karaoke Service | DJ Setup | Wedding DJ Services | DJ Hire |

Party Hire | DJ Services Near Me | Event DJ | Local Djs for Parties | Karaoke DJ Hire | Party DJ | Prices for Djs | Mobile DJ Service | Karaoke DJ for

Hire | DJ Service Packages | armandosaenz | Karaoke DJ Services | Kids DJ | DJ and Karaoke Services | Karaoke DJ Prices | DJ Rates | imitador1 |

Corporate DJ | DJ Karaoke System | DJ Party | Djs Near Me | Rent a DJ | Corporate Event DJ | Karaoke for Hire | Rent a DJ for a Party |
​Karaoke DJ Miami Service | "Karaoke DJ Miami Service" | Miami Dade | Broward County | KaraokeDJ Miami | Karaoke Party | DJ Service |

KaraokeDJMiamiServices | "Armando Saenz" | imitator | Vocal Play | Showman | Armando Saenz en Miami | Corporaciones Fiestas | Children's Party |

Vocal Sampling | Miami Karaoke | Dj for Hire | Cost | Karaoke Dj | Mobile Dj | Dj Price | Dj Karaoke | Cities Served | Allapattah-Brownsville | Aventura |

Bal Harbour | Bay Harbor Islands | Biscayne Park | Bonaventure | Brickell | Coconut Creek | Coconut Grove | Cooper
City | Coral Gables | Coral Springs | Crossings | Cutler Ridge | Dania | Davie | Deerfield Beach | Doral | Edison Center | Fisher Island | Flagler-Tamiami |

Florida City | Gateway | Goulds | Hallandale | Hammocks | Hialeah | Hialeah Gardens | Hollywood | Homestead | Ives Estates | Kendall | Key Biscayne |

Las Olas | Lauderdale Lakes | Lauderdale-by-the-
sea | Lauderhill | Lighthouse Point | Little Havana| Margate | Medley | Miami - Downtown | Miami Beach |
Miami Gardens | Miami Lakes | Miami Shores | Miami Springs | Miramar | Morningside | Naranja | Norland | North
Lauderdale | North Miami | North Miami Beach | Oakland Park | Olympia Heights | Overtown | Palmetto Bay | Parkland | Pembroke Park | Pembroke

Pines | Perrine | Pine Island Ridge | Pinecrest | Plantation |
Pompano Beach | Port Everglades | Princeton | Quail Heights | Redland | Richmond Heights | Shenandoah | South
Beach | South Miami | South Miami Heights | Southwest Ranches | Sunny Isles Beach | Sunrise | Sunset Island | Surfside | Sweetwater | Tamarac |

Uleta | Venetian Islands | West Miami | Westchester | Weston |
Wilton Manors | Broward County | Disc Jockey | DJ Boca Raton | DJ South Florida | Disc Jockey Boca Raton |
Disc Jockey Fort Lauderdale | DJ Broward County | Dj Fort Lauderdale | Fort Lauderdale Dj | Fort Lauderdale Disc Jockey | Sunrise Dj | Sunrise Disc

Jockey | Miami Dj | Miami Disc Jockey | Karaoke DJ Fort Lauderdale | DJ para Fiestas | Servicio de DJ | Servicio Karaoke a Domicilio | Contratación

de DJ para Fiestas | DJ
para Eventos | Contratar Dj para Fiestas | Contratar a un DJ para un Cumpleaños |
Buscar DJ para Fiestas | Cuanto Cuesta un DJ para Fiesta | DJ para Fiesta Precio | DJ para Fiestas de 15 | Servicio
de DJ Precios | DJ para Fiestas en Casa | DJ para Bodas Precios | Alquiler de Karaoke | | Alquiler de Karaoke | Buscar DJ para Fiestas | DJ para

Cumpleanos | DJ para Fiestas a Domicilio | DJ para Cumpleanos | DJ para Contratar | Dj para Fiestas Privadas | DJ a Domicilio | Precios De Dj Para

Fiestas | DJ para Rentar | Renta DJ para Eventos | Paquetes
para DJ | Renta Karaoke | Local DJs for Hire | Local Dj Service | Local DJs Prices |
How Much does a DJ Cost for 4 Hours | Local DJ Prices for Parties | Cheap DJ Near Me | How Much do DJs Charge per Hour | How Much Does a DJ

Cost for a Sweet 16 | Despedida de Soltera | Bachelorette party | Sweet 16 DJ Packages | Sweet 16 DJ Prices | I Need a DJ for my Party | Find a DJ

Near me | DJ Prices Per Hour | How Much is a DJ for 4 Hours | How Much Does it Cost to Hire a DJ for a Party | What is The Average Cost of a DJ for a

Party? | How Much is it for a DJ for 4 hours? | Local DJ Prices for Parties | How Much is the Going Rate for a DJ? | Average DJ Prices for Parties | Pro

DJ Services | DJ Services Pack | DJ para Contratar | DJ para Fiestas de 15 | Servicio de DJ Precios |
Contratacion de DJ para Fiestas | Cuanto Cuesta un DJ para Fiesta | Cuanto Cobra un DJ Miami | Cuanto Cobra un DJ Hora | Cuánto Cobra un DJ

para Fiesta | Contratar un DJ para Fiesta en Casa | DJ para Fiestas Casa | Contratacion de DJ para Fiestas | DJ para Quinceañera | DJ for Sweet

Sixteen | Private Event DJ | DJ Service in Weston | DJ in Weston | DJ in Miami | Contratar DJ en Weston | DJ Service in Miramar | Contratar Karaoke

en Weston |
DJ in Miramar | DJ Service in Pembroke Pines | DJ in Pembroke Pines | DJ in Southwest Ranches | DJ Service in Southwest Ranches | DJ Service in

Sunrise | DJ in Sunrise | DJ Service in Davie | DJ in Davie | DJ
Service in Miami | Miami Party DJs | Cheap DJs in Miami | DJ Service in South Miami | Affordable DJ Near Me | DJ Service in Coral Gables | DJ Coral

Gables | Local DJs Near Me | DJ Rental Near Me | DJ Service in Fort Lauderdale | DJ in Fort Lauderdale | DJ Service in Westchester | DJ Service in

Las Olas | DJ Service in Pinecrest | DJ Service in Pinecrest | DJ in Hallandale | DJ Service in Hallandale | DJ in Sunny Isles Beach | DJ Service in

Sunny Isles Beach | DJ Service in Aventura | DJ in Aventura | DJ in Bal Harbour | DJ Service in Bal Harbour | DJ Service in Hollywood | DJ in
Dania Beach | Dj Service in Dania Beach | DJ Service in Cooper City | DJ Service in Plantation | DJ Service in Palmetto
Bay | DJ Service in South Miami Heights | DJ Service in Coral Springs | DJ service In Miami Springs | DJ Service in Margate | DJ Service in Tamarac |

DJ Service in Deerfield Beach | DJ Service in Boca Raton | Karaoke Dj for Hire | Karaoke Dj Prices | How Much does a Karaoke Dj Cost |
Karaoke Dj karaoke Services Near Me | DJ Karaoke Music | "Karaoke DJ Miami Service" | DJ para Fiestas | Servicio de DJ | Servicio de Karaoke a

domicilio | Contratacion de DJ para Fiestas | DJ para Eventos | Contratar DJ para Fiestas | DJ Para Matrimonios | Contratar a un DJ para un

Cumpleaños | Buscar DJ para Fiestas | Cuanto Cuesta un DJ para una Fiesta | DJ para Fiestas Precio | DJ para Fiestas de 15 | Servicio de DJ

Precios | DJ para Fiestas en Casa | DJ para Bodas Precios | Alquiler de Karaoke | Rentar Karaoke | Alquiler de Karaoke | Buscar DJ para Fiestas |

DJ Para Cumpleanos | DJ para Fiestas a Domicilio | DJ para Cumpleanos | DJ para Contratar | DJ para Fiestas Privadas | DJ a Domicilio | Precios

De DJ Para Fiestas | DJ para Rentar | Renta DJ para Eventos | Paquetes para DJ | Looking for a Karaoke Host | DJ Wanted | Karaoke DJ for Hire |

Karaoke DJ Wanted | Karaoke Services Near Me| Karaoke for Hire Near Me | Karaoke DJ for Hire Near Me | Karaoke DJ Services | Karaoke DJ Prices |

Karaoke DJ Cost | Karaoke Service Needed | DJ Service Needed | Cuanto Cuesta un DJ para una Fiesta | Buscar DJ para Fiestas | DJ para Fiestas

Precio | DJ para Fiestas de 15 | Servicio de DJ Precios | DJ para Fiestas en Casa | Alquiler de DJ para Fiestas |
DJ para Bodas Precios | Cuanto Sale un DJ para una Fiesta | DJ para Fiestas en Miami | Precios de DJ para Fiestas | Contratacion de DJ para Fiestas

| Servicio de DJ Precios | DJ in Weston | DJ Services in Weston | DJ Service in Weston | DJ Service in Davie | Prom School Dance | Summer party |

Family Reunion | Class Reunion | Anniversary Party | Engagement party | Reception Party | DJ Service in Pembroke Pines | DJ Service in Cooper City

| DJ Service in Sunrise | DJ Service in Miramar | Hire Karaoke | Karaoke Hire Cost | Karaoke DJ Prices | How Much does a Karaoke DJ Cost | Average

Karaoke Price DJ Service in Southwest Ranches | Karaoke Miami Friday | Donde Cantar Karaoke en Pembroke Pines | Donde Cantar Karaoke en

Coral Springs | DJ Service in Miramar | DJ Service in Pembroke Pines |
​DJ Service in Coral Springs | DJ Service in Coral Gables | DJ Service in Pinecrest | DJ Service in Westchester | DJ Service for Miami | DJ Service for

Miramar | DJ Service for Miami Gardens | DJ Service for Pembroke Pines | DJ Service for Davie | DJ Service for Cooper City | DJ Service for Fort

Lauderdale | DJ Service for Coral Springs | Servicio de Disc Jockey | Servicio de Disc Jockey en Weston | Karaoke Rental Miami | Karaoke Machine

Rental Fort Lauderdale | Karaoke Service for Cooper City | Karaoke Service for Wilton Manors | Karaoke Service for Lauderdale Beach | Karaoke

Service for Coral Ridge | Karaoke Service for Bermuda Riviera | Karaoke Service for Coral Shore | Karaoke Service for Seven Isles | Karaoke Service

for East Fort Lauderdale | Karaoke Service for Rio Vista | Karaoke Service for Riviera Isles | Karaoke Service for Harbour Isles of Fort Lauderdale |

Karaoke for Port Everglades | Karaoke Service for Tarpon River | Karaoke Service for Dania Beach | Karaoke Service for Hallandale Beach | Karaoke

Service for Golden Isles | Karaoke Service for Golden Beach | Karaoke Service for Bal Harbour | Karaoke Service for Bay Harbour Island | Karaoke

Service for Surfside | Karaoke Service for North Bay Village | Karaoke Service for Hillsboro Beach | Karaoke Service for Miami Springs | Karaoke

Service for Sunny Isles Beach | Karaoke Service for Hollywood | Karaoke Service for Aventura | Karaoke Service for Hialeah | Karaoke Service for

Miami Lakes | Karaoke Service for Sunrise | Karaoke Service for Deerfield Beach | Karaoke Service for Coral Springs | Karaoke Service for Sunrise |

Karaoke Service for Coral Gables | Karaoke Service for Westchester | Karaoke Service for Key Biscayne | Karaoke Service for Miami | Karaoke

Machine Rental Prices | Cheap Karaoke Machine Rental | Karaoke Rental Prices | Karaoke Machine Rental Weston | Karaoke Machine Rental Miramar

| Karaoke Machine Rental Cooper City | Karaoke Miami | Karaoke Cooper City | Local DJ Prices | Local DJ Prices for Parties | DJ Rental Prices |

Karaoke DJ Miami Service | #Karaoke | #DJ | #Service | #Services | #Servicios | #Hire | #Contratar | #Disc Jockey | #Armando Saenz | #Imitador de

Cantantes | #Peruano | #Party | Best DJ Karaoke Service in Weston | Best DJ Karaoke Service in Miramar | Best DJ Karaoke Service in Davie | Best

DJ Karaoke Service in Pembroke Pines | Best DJ Karaoke Service in Cooper City |
​Best DJ Karaoke Service in Sunrise | Best DJ Karaoke Service in Tamarac | Best DJ Karaoke Service in Fort Lauderdale | Best DJ Karaoke Service

in Coral Springs | Best DJ Karaoke
Service in South Miami | Best DJ Karaoke Service in Miami | Best DJ Karaoke Service in westchester | Best DJ Karaoke Service in Coral Gables |

Best DJ
Karaoke Service in Pinecrest | Best DJ Karaoke Service in Key Biscayne | Best DJ Karaoke Service in Bal harbour | Best DJ Karaoke Service in

Hollywood | Best DJ Karaoke Service in Plantation | Best DJ Karaoke Service in Hallandale | Best DJ Karaoke Service in Pompano Beach | Best DJ

Karaoke Service in Boynton Beach | Best DJ Karaoke Service in Delray Beach | Best DJ Karaoke Service in Boca Raton | Best DJ Karaoke Service in

Hialeah | Best DJ Karaoke Service in Boynton Beach | Best DJ Karaoke Service in Deerfield Beach | Best DJ Karaoke Service in Hillsboro | Best DJ

Karaoke Service in Lauderdale By the
Sea | Best DJ Karaoke Service in Wilton Manors | Best DJ Service in Miami | Best Karaoke Service in Coral Springs | Best Karaoke Service in Weston

| Best Karaoke Service in Cooper City | Best Karaoke Service in Pembroke Pines | Best Karaoke Service in Davie | Best Karaoke Service in Sunrise |

Best Karaoke
Service in Tamarac | Best Karaoke Service in Cocoplum | Best DJ Karaoke Service in Lighthouse Point | Best DJ Karaoke Service in Sunny Island

Beach | Best DJ Karaoke Service in Aventura | Best DJ Karaoke Service in North Miami Beach | Best DJ Karaoke Service in Miami Beach | Best DJ

Karaoke Service in
Fisher Island | Best DJ Karaoke Service in Sweetwater | Best DJ Karaoke Service in Hialeah Gardens | Best DJ Karaoke Service in Miami Lakes | Best

DJ Karaoke Service in Doral | Best DJ Karaoke Service in Miami Springs | Best DJ Karaoke Service in Surfside | Best DJ Karaoke Service in

Homestead | Best DJ
Karaoke Service in Cutler Bay | Best Karaoke Service in Coral Gables | Best Karaoke Service in Westchester | Best Karaoke Service in Deerfield

Beach | Best Karaoke Service in Hillsboro | Best Karaoke Service in Plantation | Best Karaoke Service in Fort Lauderdale | Best Karaoke Service in

Lauderdale by Sea | Best Karaoke Service in Pompano Beach | Best Karaoke Service in Hialeah |
Best Karaoke Service in Boynton Beach | Best Karaoke Service in Doral | Best
Karaoke Service in Wilton Manors | Best Karaoke Service in Hallandale Beach | Best Karaoke Service in Dania Beach | Best Karaoke Service in

Miami Gardens | Best Karaoke Service in Lighthouse Point | Best Karaoke Service in Boca Raton | Best Karaoke Service in Aventura | Best Karaoke

Service in North Miami Beach | Karaoke Miami Friday | Donde Cantar Karaoke en Pembroke Pines | Donde
Cantar Karaoke en Pembroke Pines | Best DJ Service in Miramar | Best DJ Service in Pembroke Pines | Best DJ Service in Coral Springs | Best DJ

Service in Coral Gables | Best DJ Karaoke Service in Florida City | Best DJ Service in Pinecrest | Best DJ Service in Westchester | Best DJ Service for

Miami | Best DJ
Service for Miramar | Best DJ Service for Miami Gardens | Best DJ Service for Pembroke Pines | Best DJ Service for Davie | Best DJ Service for

Cooper City | Best DJ Service for Fort Lauderdale | Best DJ Service for Coral Springs | Servicio de Disc Jockey | Servicio de Disc Jockey en Weston |

Karaoke Rental
Miami | Karaoke Machine Rental Fort Lauderdale | Best Karaoke Service for Cooper City | Best Karaoke Service for Wilton Manors | Best Karaoke

Service for Lauderdale Beach | Best Karaoke Service for Coral Ridge | Best Karaoke Service for Bermuda Riviera | Best Karaoke Service for Coral

Shore | Best Karaoke
Service for Seven Isles | Best Karaoke Service for East Fort Lauderdale | Best Karaoke Service for Rio Vista | Best Karaoke Service for Riviera Isles |

Best Karaoke Service for Harbour Isles of Fort Lauderdale | Best Karaoke for Port Everglades | Best Karaoke Service for Tarpon River | Best

Karaoke Service for
Dania Beach | Best Karaoke Service for Hallandale Beach | Best Karaoke Service for Golden Isles | Best Karaoke Service for Golden Beach | Best

Karaoke Service for Bal Harbour | Best Karaoke Service for Bay Harbour Island | Best Karaoke Service for Surfside | Best Karaoke Service for North

Bay Village | Best
Karaoke Service for Hillsboro Beach | Best Karaoke Service for Miami Spring | Best Karaoke Service for Sunny Isles Beach | Best Karaoke Service

for Hollywood | Best Karaoke Service for Aventura | Karaoke Service for Hialeah | Best Karaoke Service for Miami Lakes | Best Karaoke Service for

Sunrise | Best
Karaoke Service for Deerfield Beach | Best Karaoke Service for Coral Springs | Best Karaoke Service for Sunrise | Best Karaoke Service for Coral

Gables | Best Karaoke Service for Westchester | Best Karaoke Service for Key Biscayne | Best Karaoke Service for Miami | Best Karaoke Machine

Rental Prices | Cheap
Karaoke Machine Rental | Karaoke Rental Prices | Karaoke Machine Rental Weston | Karaoke Machine Rental Miramar | Karaoke Machine Rental

Cooper City | Karaoke Miami | Karaoke Cooper City | Local DJ Prices | Local DJ Prices for Parties | DJ Rental Prices | Best DJ Service for Southwest

Ranches | Best
Karaoke Service for Southwest Ranches | Best DJ Service for Corporation Party | Best DJ Karaoke Service for Miami | https://karaoke-dj-miami-

service.business.site/ | Best DJ Karaoke Service for Southwest Ranches | Best DJ Karaoke service in Southwest Ranches | Hire Best DJ Karaoke

Service for
Southwest Ranches | Imitador Peruano Armando Saenz | Best Karaoke DJ Service for Corporation Party Events | Karaoke DJ Party for Teenagers |

Best DJ Karaoke Service for Southwest Ranches | Best DJ Miami Service | Best DJ Weston Service | #Karaoke | #DJ | #Karaoke Service | #Miami |

#Services |
#Servicios | #Disc Jockey | #Armando Saenz | DJ
Service | Best DJ Karaoke Service in Cocoplum | Best DJs in Weston | Best DJs in Miramar | Best DJs in Davie | Best DJs in Cooper City | Best DJs in

Miami |
Best DJs in Cocoplum | Miami DJs for Hire | Miami DJs | Miami DJ | Miami Wedding DJs | Contratar un DJ | Contratar un DJ en Miami | Contratar un DJ

en Miami | DJ para Fiestas en Casa | Cuánto Cobra un DJ para una Fiesta de 15 | DJ para una Fiestas de 15 | Cuánto Cobra un DJ por Hora | Best DJ

Karaoke Service in Weston | Best DJ Karaoke Service in Miramar | Best DJ Karaoke Service in Davie | Best DJ Karaoke Service in Pembroke Pines |

Best DJ Karaoke Service in Cooper City | Best DJ Karaoke Service in
​Sunrise | Best DJ Karaoke Service in Tamarac | Best DJ Karaoke Service in Fort Lauderdale | Best DJ Karaoke Service in Coral Springs | Best DJ

Karaoke Service in South Miami | Best DJ Karaoke Service in Miami | Best DJ Karaoke Service in westchester | Best DJ Karaoke Service in Coral

Gables | Best DJ
Karaoke Service in Pinecrest | Best DJ Karaoke Service in Key Biscayne | Best DJ Karaoke Service in Bal harbour | Best DJ Karaoke Service in

Hollywood | Best DJ Karaoke Service in Plantation | Best DJ Karaoke Service in Hallandale | Best DJ Karaoke Service in Pompano Beach | Best DJ

Karaoke Service in
Boynton Beach | Best DJ Karaoke Service in Delray Beach | Best DJ Karaoke Service in Boca Raton | Best DJ Karaoke Service in Hialeah | Best DJ

Karaoke Service in Boynton Beach | Best DJ Karaoke Service in Deerfield Beach | Best DJ Karaoke Service in Hillsboro | Best DJ Karaoke Service in

Lauderdale By the
Sea | Best DJ Karaoke Service in Wilton Manors | Best DJ Service in Miami | Best Karaoke Service in Coral Springs | Best Karaoke Service in Weston

| Best Karaoke Service in Cooper City | Best Karaoke Service in Pembroke Pines | Best Karaoke Service in Davie | Best Karaoke Service in Sunrise |

Best Karaoke
Service in Tamarac | Best Karaoke Service in Cocoplum | Best DJ Karaoke Service in Lighthouse Point | Best DJ Karaoke Service in Sunny Island

Beach | Best DJ Karaoke Service in Aventura | Best DJ Karaoke Service in North Miami Beach | Best DJ Karaoke Service in Miami Beach | Best DJ

Karaoke Service in
Fisher Island | Best DJ Karaoke Service in Sweetwater | Best DJ Karaoke Service in Hialeah Gardens | Best DJ Karaoke Service in Miami Lakes | Best

DJ Karaoke Service in Doral | Best DJ Karaoke Service in Miami Springs | Best DJ Karaoke Service in Surfside | Best DJ Karaoke Service in

Homestead | Best DJ
Karaoke Service in Cutler Bay | Best Karaoke Service in Coral Gables | Best Karaoke Service in Westchester | Best Karaoke Service in Deerfield

Beach | Best Karaoke Service in Hillsboro | Best Karaoke Service in Plantation | Best Karaoke Service in Fort Lauderdale | Best Karaoke Service in

Lauderdale by Sea | Best Karaoke Service in Pompano Beach | Best Karaoke Service in Hialeah |
Best Karaoke Service in Boynton Beach | Best Karaoke Service in Doral | Best
Karaoke Service in Wilton Manors | Best Karaoke Service in Hallandale Beach | Best Karaoke Service in Dania Beach | Best Karaoke Service in

Miami Gardens | Best Karaoke Service in Lighthouse Point | Best Karaoke Service in Boca Raton | Best Karaoke Service in Aventura | Best Karaoke

Service in North Miami Beach | Karaoke Miami Friday | Donde Cantar Karaoke en Pembroke Pines | Donde Cantar Karaoke en Pembroke Pines |

Best DJ Service in Miramar | Best DJ Service in Pembroke Pines | Best DJ Service in Coral Springs | Best DJ Service in Coral Gables | Best DJ

Karaoke Service in Florida City | Best DJ Service in Pinecrest | Best DJ Service in Westchester | Best DJ Service for Miami | Best DJ Service for

Miramar | Best DJ Service for Miami Gardens | Best DJ Service for Pembroke Pines | Best DJ Service for Davie | Best DJ Service for Cooper City |

Best DJ Service for Fort Lauderdale |
Best DJ Service for Coral Springs | Servicio de Disc Jockey | Servicio de Disc Jockey en Weston | Karaoke Rental Miami | Karaoke Machine Rental

Fort Lauderdale | Best Karaoke Service for
Cooper City | Best Karaoke Service for Wilton Manors | Best Karaoke Service for Lauderdale Beach | Best Karaoke Service for Coral Ridge | Best

Karaoke Service
for Bermuda Riviera | Best Karaoke Service for Coral Shore | Best Karaoke Service for Seven Isles | Best Karaoke Service for East Fort Lauderdale |

Best Karaoke Service for Rio Vista | Best Karaoke Service for Riviera Isles | Best Karaoke Service for Harbour Isles of Fort Lauderdale | Best

Karaoke for Port
Everglades | Best Karaoke Service for Tarpon River | Best Karaoke Service for Dania Beach | Best Karaoke Service for Hallandale Beach | Best

Karaoke Service for Golden Isles | Best Karaoke Service for Golden Beach | Best Karaoke Service for Bal Harbour | Best Karaoke Service for Bay

Harbour Island | Best
Karaoke Service for Surfside | Best Karaoke Service for North Bay Village | Best Karaoke Service for Hillsboro Beach | Best Karaoke Service for

Miami Spring | Best Karaoke Service for Sunny Isles Beach | Best Karaoke Service for Hollywood | Best Karaoke Service for Aventura | Karaoke

Service for Hialeah |
Best Karaoke Service for Miami Lakes | Best Karaoke Service for Sunrise | Best Karaoke Service for Deerfield Beach | Best Karaoke Service for

Coral Springs | Best Karaoke Service for Sunrise | Best Karaoke Service for Coral Gables | Best Karaoke Service for Westchester | Best Karaoke

Service for Key Biscayne | Best Karaoke Service for Miami | Best Karaoke Machine Rental Prices | Cheap
Karaoke Machine Rental | Karaoke Rental Prices | Karaoke Machine Rental Weston | Karaoke Machine Rental Miramar | Karaoke Machine Rental

Cooper City | Karaoke Miami | Karaoke Cooper City | Local DJ Prices | Local DJ Prices for Parties | DJ Rental Prices | Best DJ Service for Southwest

Ranches | Best
Karaoke Service for Southwest Ranches | Best DJ Service for Corporation Party | Best DJ Karaoke Service for Miami | https://karaoke-dj-miami-

service.business.site/ | Best DJ Karaoke Service for Southwest Ranches | Best DJ Karaoke service in Southwest Ranches | Hire Best DJ Karaoke

Service for
Southwest Ranches | Imitador Peruano Armando Saenz | Best Karaoke DJ Service for Corporation Party Events | Karaoke DJ Party for Teenagers |

Best DJ Karaoke Service for Southwest Ranches | Best DJ Miami Service | Best DJ Weston Service | Best DJ Karaoke Service in Cocoplum |
Best DJs in Weston | Best DJs in Miramar | Best DJs in Davie | Best DJs in Cooper City | Best DJs in Miami | Best DJs in Cocoplum | Miami DJs for

Hire | Miami DJs | Miami DJ | Miami
Wedding DJs | Contratar un DJ | Contratar un DJ en Miami | Contratar un DJ en Miami | DJ para Fiestas en Casa | Cuánto Cobra un DJ para una

Fiesta de 15 | DJ para una Fiestas de 15 | Cuánto Cobra un DJ por Hora | Karaoke Dania Beach Near Me | Karaoke Lauderdale-By-The-Sea Near Me |

Karaoke Wilton Manors Near Me | Karaoke Cocoplum Near Me | Karaoke Star Island Near Me | Karaoke Deerfield Beach Near Me | Karaoke Margate

Near Me | Karaoke Hallandale Near Me | Karaoke Coconut Creek Near Me | Karaoke Cutler Bay Near Me | Karaoke Homestead Near Me | Karaoke

Hialeah Near Me | Karaoke Virginia Gardens Near Me | Karaoke Hialeah Gardens Near Me | Karaoke Bay Harbour Islands Near Me | Karaoke Miami

Lakes Near Me | Karaoke North Bay Village Near Me | Karaoke Miami Shores Near Me | Karaoke Pequeña Habana Near Me | Karaoke Near Me Friday |

Karaoke Near Me Thursday | Karaoke Near Me Tonight | Karaoke Golden Beach Near Me | Karaoke West Miami Near Me | Karaoke City Of Miami Near

Me | Karaoke Miramar Near Me | Karaoke Southwest Ranches Near Me | Karaoke Pembroke Pines Near Me | Karaoke Davie Near Me | Karaoke

Cooper City Near Me | Karaoke Sunrise Near Me | Karaoke Pompano Beach Near Me | Karaoke Parkland | Karaoke Palmetto Bay Near Me | Karaoke

North Miami Beach Near Me | Karaoke Surfside Near Me | Karaoke Sweetwater Near Me | Karaoke Boca Raton Near Me | Karaoke Miami Springs Near

Me | Karaoke Doral Near Me | Karaoke Kendall Near Me | Karaoke Hollywood Near Me | Karaoke South Beach Near Me | Karaoke Latino Miami |

Karaoke Miami Near Me | Karaoke Miami Beach Near Me | Karaoke North Miami Near Me | Karaoke Boynton Beach Near Me | Karaoke Coral Gables

Near Me | Karaoke Near Me | Karaoke Key Biscayne Near Me | Karaoke Flagler Near Me | Karaoke in My Home | Karaoke Las Olas Near Me | Karaoke

Fort Lauderdale Near Me | Karaoke Plantation Near Me | Karaoke Tamarac Near Me | Karaoke Aventura Near Me | Karaoke Sunny Isles Beach Near

Me | Karaoke Bal Harbour Near Me | Karaoke South Miami Near Me |
Karaoke Service Near Me | Spanish DJs Near Me | Local DJ Prices | DJs Service Near Me | DJ Rentals Service Near Me | Local DJs Service Near Me |

Birthday Party DJ | DJs for Hire | Affordable DJ | Cheap DJs Near Me | Cheap DJs Near Me | Find a DJ Near Me | Affordable Karaoke Service Near Me |

Affordable DJ Services | Affordable DJs Service Near Me | Professional & Affordable DJ | Best Sunrise DJs Service | Best Weston DJs | Best Miramar

DJs | Best Pembroke Pines DJs | Best Southwest Ranches DJs | Best Davie DJs | Bes t Cooper City DJs | Best Miami DJs | Best Coral Springs DJs |

Best South Miami DJs | Best Pinecrest DJs | Best Cooper City DJs | Best Coral Gables DJs | Best Miami Dj | Best Miami Beach DJ | Best Pembroke

Pines DJs | Miami DJs | Miami Party DJ | DJ IN MIAMI | Karaoke en Miami | Karaoke Latino Near Me | Top 10 Best Spanish Karaoke Service in Miami |

Miami's Ten Best Karaoke Service | Best Spanish DJs in Miami | Karaoke Party Service | Hire Karaoke Party | Hire a Karaoke DJ | Hire a Karaoke DJ |

Karaoke DJs for Hire | Karaoke Machine Hire | Hire Karaoke | Karaoke Equipment Hire | Find a Karaoke Machine Rental | Karaoke Machine Hire and

Equipment Rental | Rentar Karaoke Maquina | Kids Karaoke Parties | Adult Karaoke Party | Adult Karaoke Birthday | Adult Karaoke Event | Karaoke

Machine Hire Services | Sunrise Karaoke Machine Hire | Karaoke Rentals | Karaoke Machine Hire in Weston | Karaoke Event Rental Equipment |

Karaoke Party Packages | Disco Music DJ | Kids Karaoke Party Hire | Karaoke 4 Children | Karaoke Jukebox | Karaoke Para Adultos | Karaoke Para

Quinceañeras | DJ De Musica Disco | Mejor DJ Latino | Pelullio | Service Karaoke | Hire a Karaoke DJ | Karaoke DJs for Hire | The 5 Best Karaoke

Services Near Me | Top Karaoke DJs Near Me | Karaoke DJs - Hire a Karaoke DJ | Karaoke DJ | Karaoke Rentals | Hire a Karaoke DJ for your Party or

Event | Salary for a Karaoke DJ | Karaoke | DJ & Disco Hire | Karaoke Near Me | Contratar un Karaoke | Contratar Karaoke para Fiestas | Alquiler de

Karaoke | Alquiler de Karaoke a Domicilio | Alquiler de Karaoke para Fiestas Infantiles | Alquiler Karaoke para Fiesta | Karaoke para Alquilar | Service

Karaoke Near Me | Karaoke en Casa Precio |
Karaoke DJ Wanted | Karaoke DJ Wedding | Karaoke DJ Miami Service

​
[google23f68466569938bf.html]